Bamby's Story

Biography
"I am a miracle. Yo soy un milagro. I'm not supposed to be here… I'm really not supposed to be here."
After receiving an award for her continued fight for justice for Trans Latina community, Bamby reflected a humble and authentic gratitude for just being alive and having somehow been given an improbable second chance in life.
Her unassuming warmth, transparency and playful character coexist with the seriousness of her determined commitment. Bamby is fortunate and grateful to be alive; this is expressed in her life through her wide and unique smile. Her work and in her signature dance moves that are always ready to spontaneously erupt.
Early Life
Very early in life, she experienced numerous challenges. Growing up in a poor home with a single working mother in Guadalajara, Mexico, she was drawn to the companionship and lessons of several hardships in life like childhood sexual abuse by an abusive step father, the use of drugs and surviving in the hard streets of Guadalajara Mexico as a child. Maneuvering her uneasy way through separate worlds of family, school, gangs, and LGBTQ friends, she fell into a deep cycle of drugs, crime, juvenile institutions and later, after immigrating to the US, prisons and constant street violence. Repeatedly facing her mortality, and amid many reversals, she committed herself to treatment for her addiction to work on herself and learn the root cause of what was leading the life she was living.
She then slowly began to experience, build and imagine a different and better life for herself. But Bamby's improbable survival also inspired within her a sense of duty to help others as she recovered her life. One by one, she began to transform each challenge and each issue of her early life into the substance, basis and gravitas for her current extraordinary work, activism and life. Even now, she is always ready to credit others who assisted her transcendent rise. Bamby often speaks of herself as a "Community Investment".
Awards
Bamby's work has been recognized and awarded locally and nationally by diverse organizations.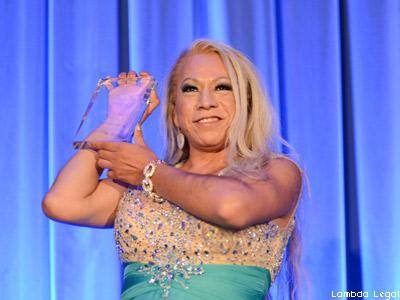 Over the years Bamby has been honored to receive:
James Earl Hardy Legends Award, The Black & Hispanic Gay Coalition
The West Coast Liberty Awards, Lambda Legal
Susan J. Hyde Award for 'Longevity in the Movement' from The National LGBTQ Task Force
Good Neighbor Award, State Farm Insurance
Connie Norman Leadership Award, LA PRIDE
Shiela J. Kuehl Trailblazer Award, Stonewall Democratic Club
The Women in Leadership Award, City of West Hollywood
Virginia Uribe Leadership Award, The Models of Pride Youth Conference
The Sol Award, National Latin@ AIDS Awareness Day (NLAAD)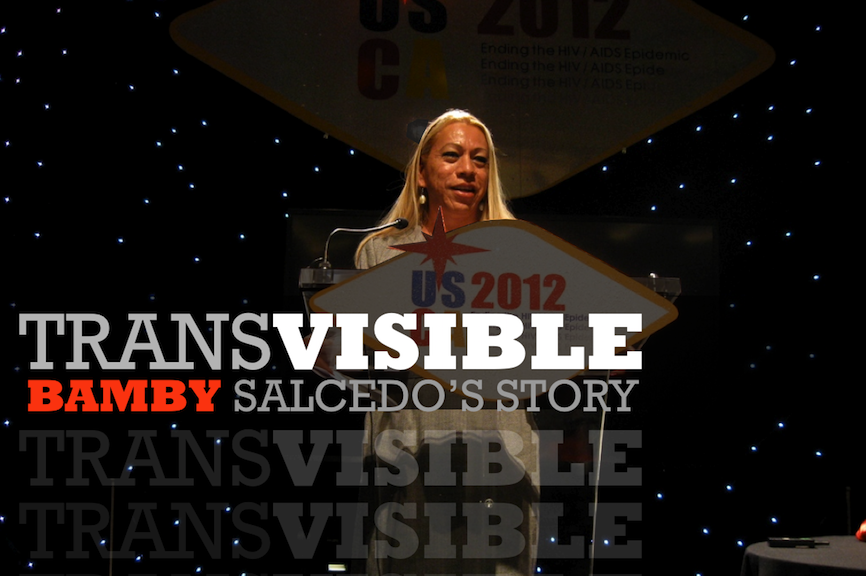 DOCUMENTARY FILM
TransVisible: Bamby Salcedo's Story
Bamby participated as the candid and engaging storyteller and subject of the 2013 documentary film, TransVisible: Bamby Salcedo's Story Executive produced by Roland Palencia and directed by Dante Alencastre.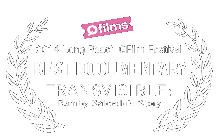 The film premiered at the 2013 Los Angeles Outfest LGBT Film Festival and went on to screen at various film festivals, community groups, universities and organizations locally and nationwide, often with Bamby providing post-screening Q&A sessions.
Visit Film Site